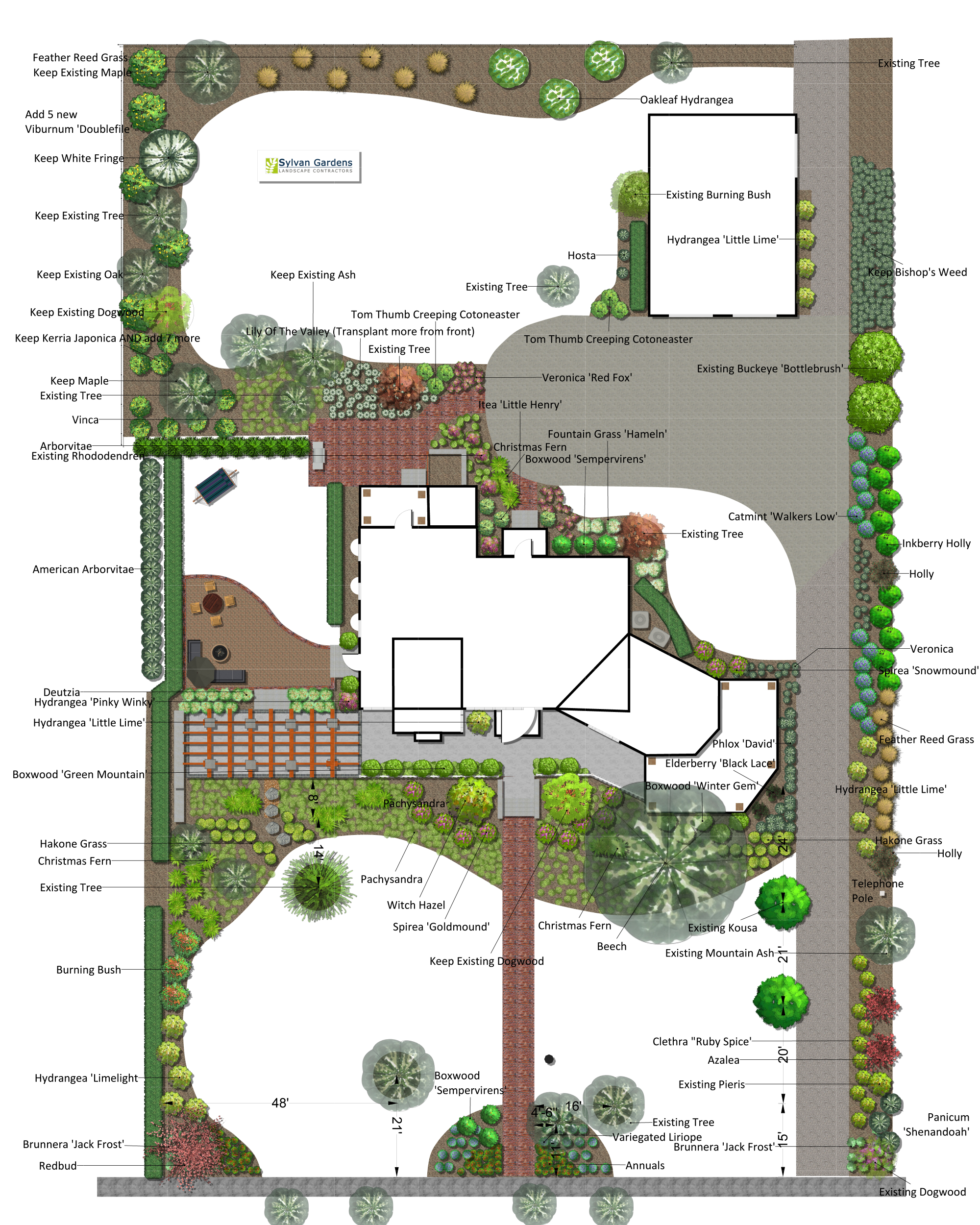 Existing Structures
We'll lay out the existing features of your property, helping you to understand how your new landscaping elements will tie into existing features, structures, etc.
New Plants
New planting designs are laid out in 2D "Planview," allowing you to see the layout of your plants once they've reached maturity (near their full growth potential).
Plant Labels
New design elements are clearly labeled in these rendered designs, allowing you to research your plants and other features to learn more about their specific characteristics.