Our

Services

Browse our services pages below and find out which of our programs best suits your landscaping needs.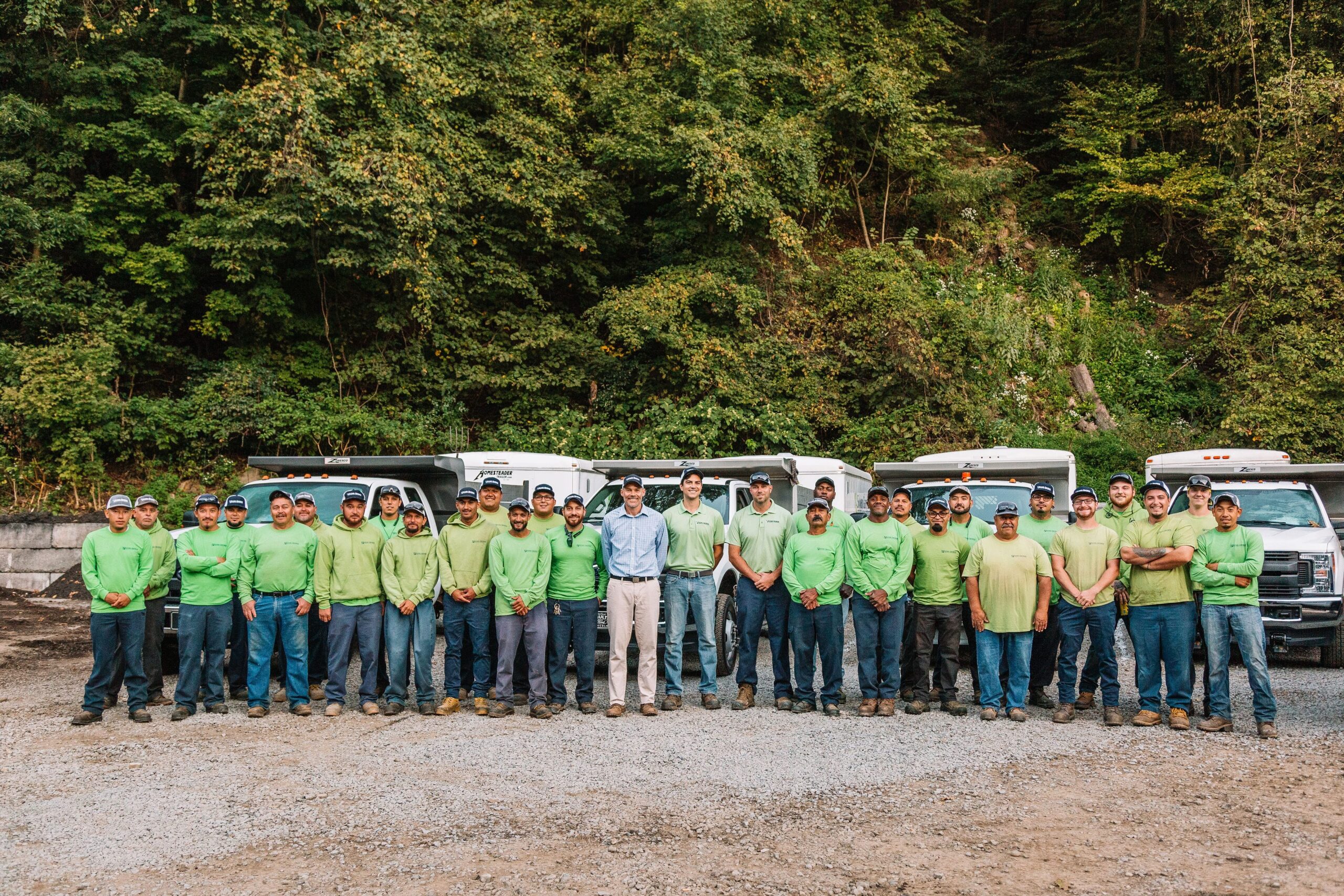 About

Us

Sylvan Gardens is a full-service landscaping company based in Pittsburgh, PA. Our teams provide commercial landscape maintenance for large properties in need of year-round grounds management, as well as design and installation of new landscapes and outdoor living features.

In short, we bring our customers together with the great outdoors.

Great landscapes are living systems, and no two can truly be alike. Building the ideal outdoor space requires design to match your style, installations to fit your environment and maintenance befitting your investment in your home.

We aren't just here for your business. We're passionate about our craft, and want to share the outdoor experience with you.
Green

Industry Careers

Join the team that grows! We know that a career means more than collecting a paycheck. That's why we provide careers our employees can take charge of.

Sylvan Gardens offers clear and specific career paths in our landscape maintenance and design & build teams. We work closely with full-time staff to see that they can work their way up into new roles with greater responsibilities and benefits.

We always work to promote from within, making sure that a career at Sylvan Gardens is a lasting and fulfilling one. Start yours today by learning more at our Career Center.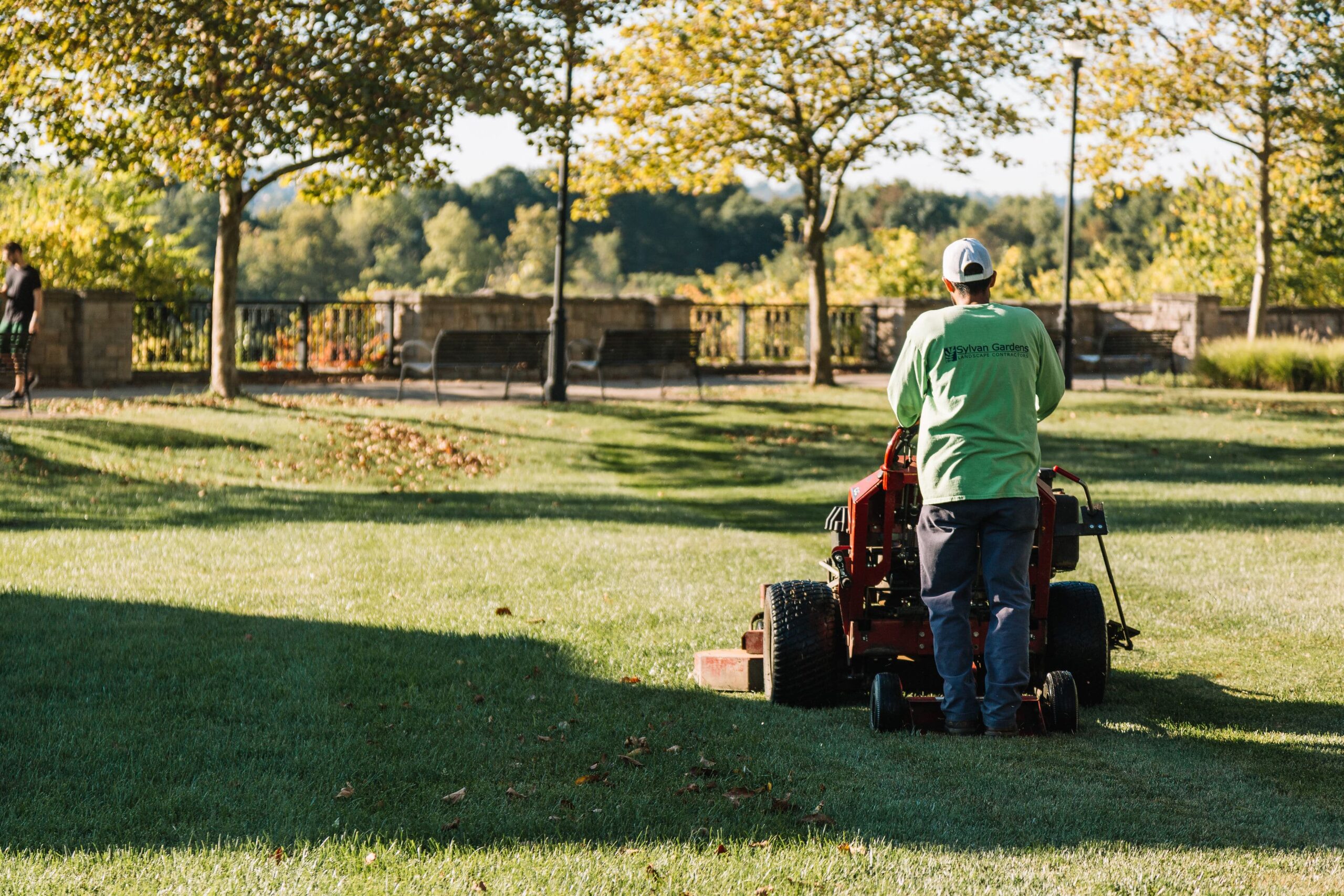 Designs

From the Ground Up

We're not just contractors, but homeowners, too. And as homeowners, we understand that new projects can be daunting.

The unknowns of making such big changes to your property can be great, especially if a new project marks your first time working with a commercial landscaper. Our job as designers and installers is to help take the guesswork out of your outdoor living plans.

We'll provide designs and job proposals covering all areas of your new installation, and we're always open to feedback throughout the design process. Your outdoor spaces will be a combination of your vision and our expertise, and we'll strive to answer every question you might have, including initial design ideas, continuing plant care and more.
Rebecca Ondrusek
November 9, 2021.
Absolutely wonderful experience working with this company! They basically took our brown barren wasteland of a front yard into a green and lush picture perfect landscape overnight. The team was hardworking and extremely professional. We've received so many compliments since the completion of our project on not only how great it looks; but, also just how efficient the team was! Also, anytime I had a question leading up to the start of our project I could expect an email back within a day if not within a few hours of sending a message. I would not hesitate to recommend Sylvan Gardens to anyone!
Kim Cook
November 5, 2021.
My mother was so pleased by their excellent work. They were really great to work with, had a wonderful design idea, came on time, did what they said they would do, and finished right on time as well. What more could we ask for? We highly recommend this company for your next project.
Tiffany Yanosky
September 29, 2021.
My landscaping project consisted of removing an old wooden retaining wall, building a new retaining wall out of Versa-Lok, removing raised planter boxes and shrubs, planting grass, and creating a border of river rock. James was the manager for my project, and he assigned several employees to complete the work, including the supervisor Juve. James's estimate was lower than a competitor's estimate, and his communication in person and via email and phone was very courteous, timely, and comprehensive. James always answered all of my questions and kept me up-to-date about his plans. His workers behaved respectfully, and their work was a very high quality. The grass in my backyard grew very quickly and fully after just a couple of days. I am attaching a photo of the retaining wall, so you can see the quality of their excellent work for yourself!
Betsy Wehner
June 29, 2021.
I cannot say enough great things about Sylvan! Brian met with us (several times) to come up with a design for our small backyard that was essentially unusable because of a weeded hillside and swampy yard. Most other landscapers came out, took one look, and said "put in a retaining wall" and gave us outrageous prices. Brian's plan took into account that a retaining wall would most likely fail because of the amount of water coming off of the hillside. His plan that included a boulder wall and dry creek bed is perfect! Our crew was headed by Guillermo and they were awesome! My husband and I couldn't wrap our heads around how they were going to do it even as it was shaping up. Their skills and knowledge amazed us and we still can't believe what they pulled off. Many, many, many thanks to Brian, Guillermo, and the entire Sylvan crew on giving us a backyard that we finally LOVE!!
After a cross-country relocation to the area couple of years ago, I was in search of a landscaping professional to not only help with regular maintenance services but to also tackle a parasitic plant infestation in our front yard. Many companies I had reached out to were completely booked for the season. Thankfully, another company in the area provided me the contact info of Sylvan Gardens. John promptly responded back to me and the Sylvan team helped out with the infestation issue in a timely manner and also with the yard cleanup that year. We've now been working with John and the Sylvan Gardens team for over two years. They are a hard-working, efficient, and a friendly team and deliver impeccable results each time. I value John's extensive knowledge and experience in this industry and appreciate his prompt communication and patience while responding to my many questions. I'm especially thankful for their maintenance services this year-our backyard provided a much-needed respite from the covid-19 confinement measures that were in place earlier this year.
Caitlin Irion
September 11, 2020.
Working with Sylvan was great! Out of all the other companies I received quotes from, I'm so glad I chose Sylvan. The guys on the project were all equally accommodating, kind, knowledgeable, and hardworking and they graciously and patiently worked with me through all my questions and indecision. I would say the same about the customer representative I worked with - plus, his communication was always super thorough and very prompt. Throughout the process, I felt like I could be completely comfortable being honest - they were always willing to partner with me to figure out a solution that suited everyone. Overall, I'm really pleased with the project!
Greg Cooney
August 20, 2020.
The Sylvan Gardens team recently relocated a patio and installed sod in our backyard. They were reasonably priced compared to other bids and were great to work with. Will definitely look to use them again for landscaping projects in the future.