Watch

Your Investment Grow

Unlike a new roof or kitchen, new landscape installations aren't done when our crews have left the job. They require continuing care and must be monitored for potential problems. Similarly, established landscapes can benefit from the right services at the right time of year, supplementing the healthy growth of your plans while keeping potential pests and other problems from taking root.

Your outdoor spaces deserve to reach their fullest potential. Our Seasonal Enhancement programs provide the guided care that can be the difference between a yard full of untamed plants and the great outdoor living space you imagined.

All homeowners can benefit from our integrated maintenance plans. The first few seasons following a new installation are the most important in establishing new plants in the landscape, and guided care in the early years following an installation can provide lifelong benefits. Similarly, you can extend the life of a beloved landscape design by providing focused care throughout the growing season.

Learn more about our standard enhancement programs below.
Why

Invest in Seasonal Land Care?
Seasonal

Enhancement Services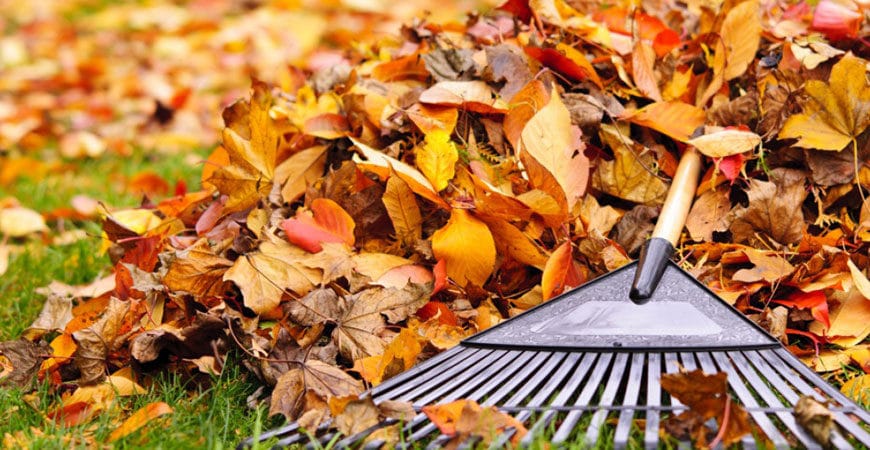 Spring Cleanup
Get the year started on the right foot. Spring cleanups clear out accumulated winter debris that can slow down the regrowth of perennials and turf. Removing debris is also the best way to improve the aesthetic of your home until spring blooms take place.
Bed Edging & Mulch
Clean lines and rich color provide an aesthetic spark from the moment the work is done. We'll edge your planting beds to create consistent, clean lines that help separate mulch from turf and paved surfaces. Mulch installations provide instant color, as well as weed suppression, moisture retention and protection against frost heaving in winter.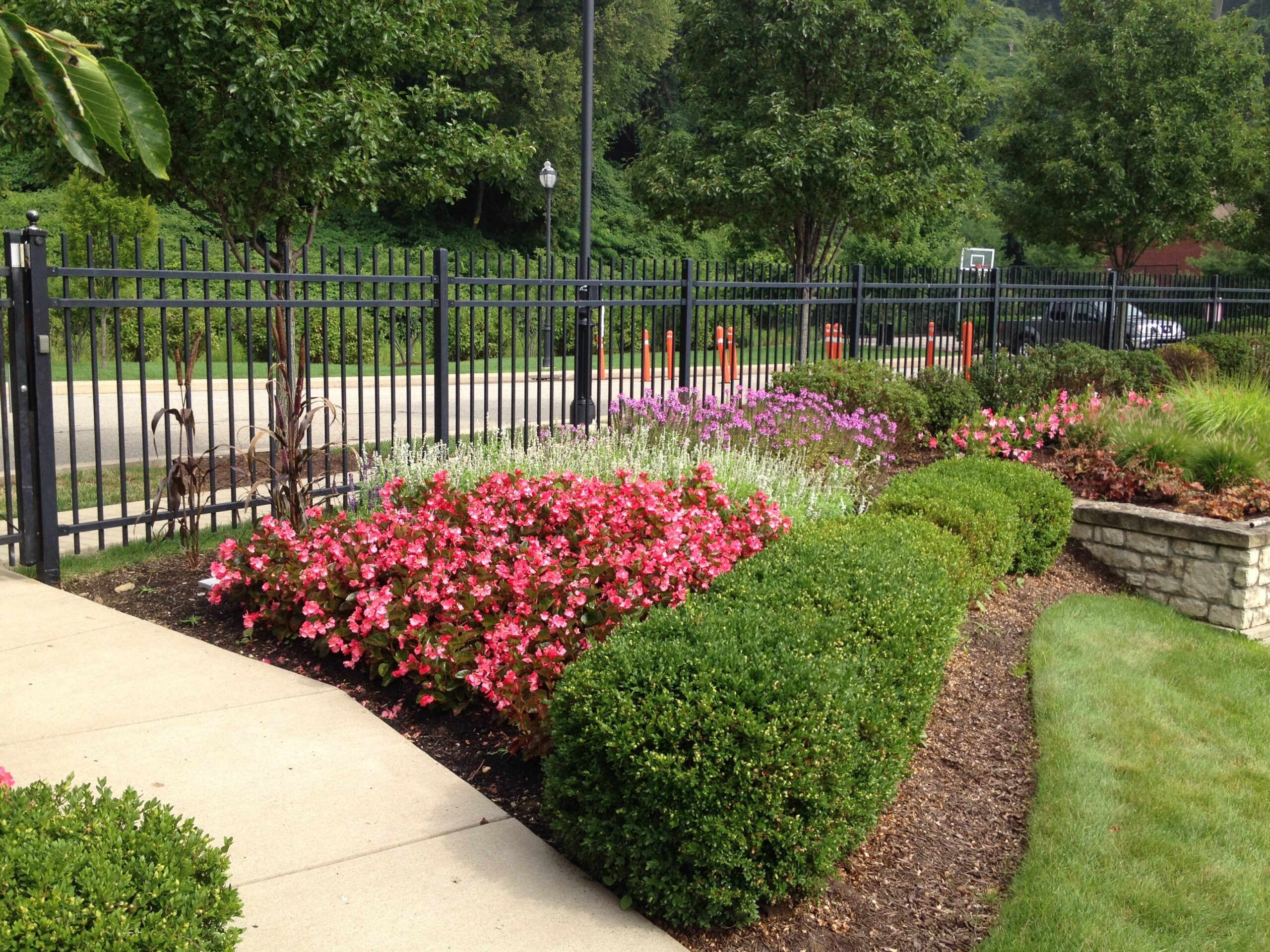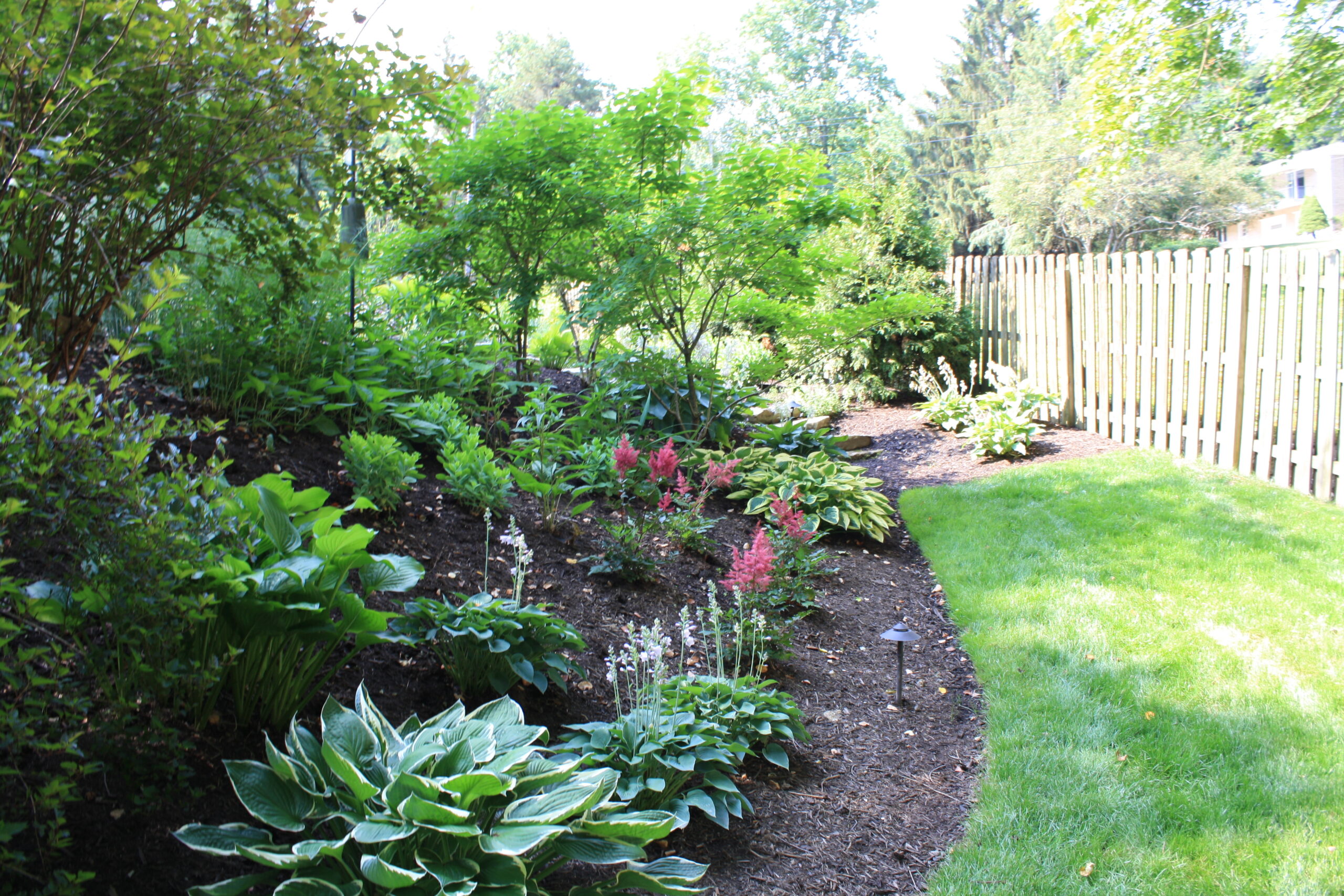 Spring Bed Care
Done in concert with your mulch installation, Spring Bed Care helps your plants get a leg up on the competition. Granular fertilizers give plants a boost as they break out of winter dormancy. Where applicable, pre-emergent herbicides may be used to help suppress weed growth by creating a surface layer of weed prevention before the growing season is in full swing. These applications give your plants another leg up as they establish themselves in the landscape.
Tree & Shrub Pruning
Our Seasonal Enhancement programs provide summer pruning of ornamental trees and shrubs. Selective pruning helps establish desirable growth patterns in young trees, while horticulturally-correct pruning practices will help keep your shrubs looking neat and natural.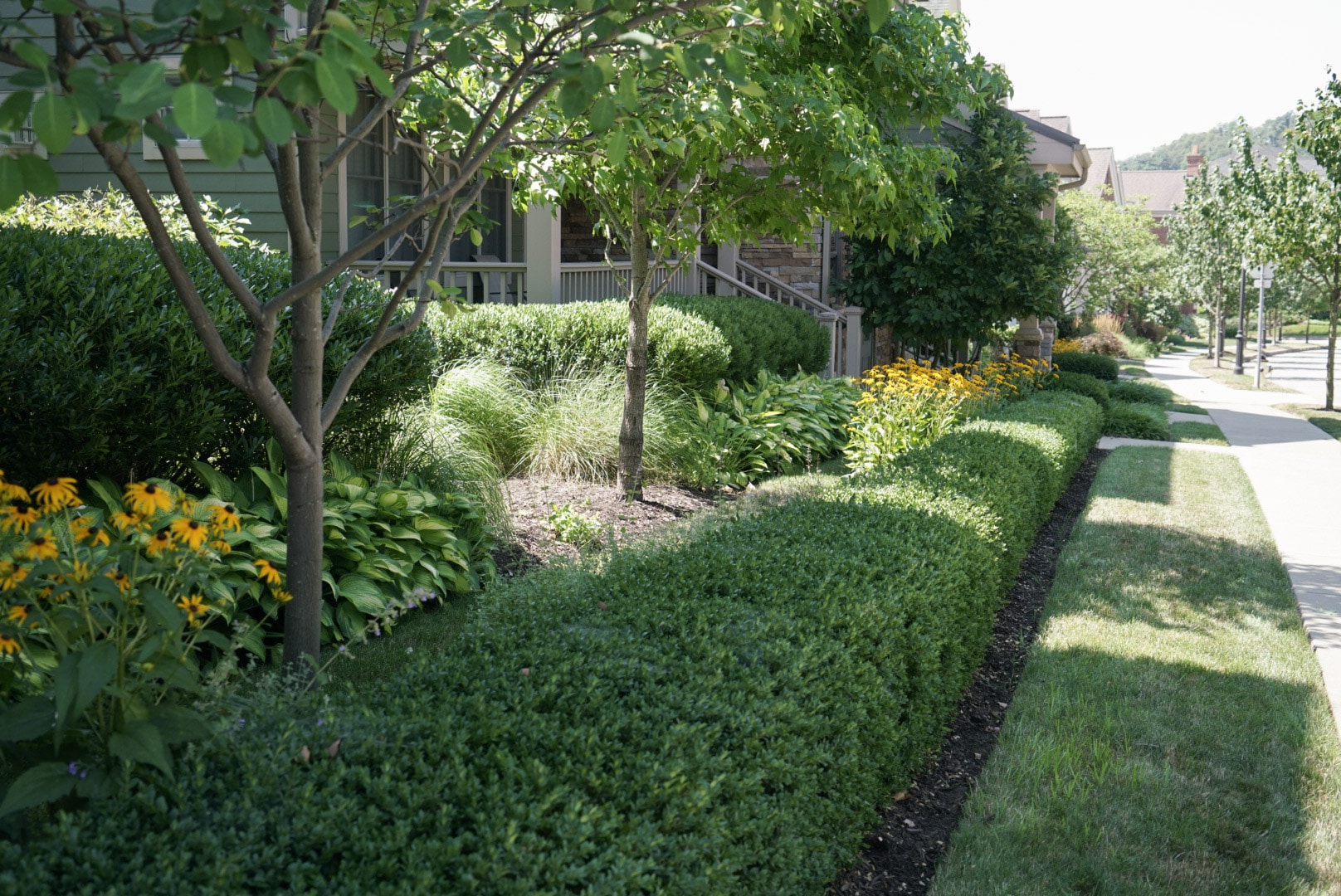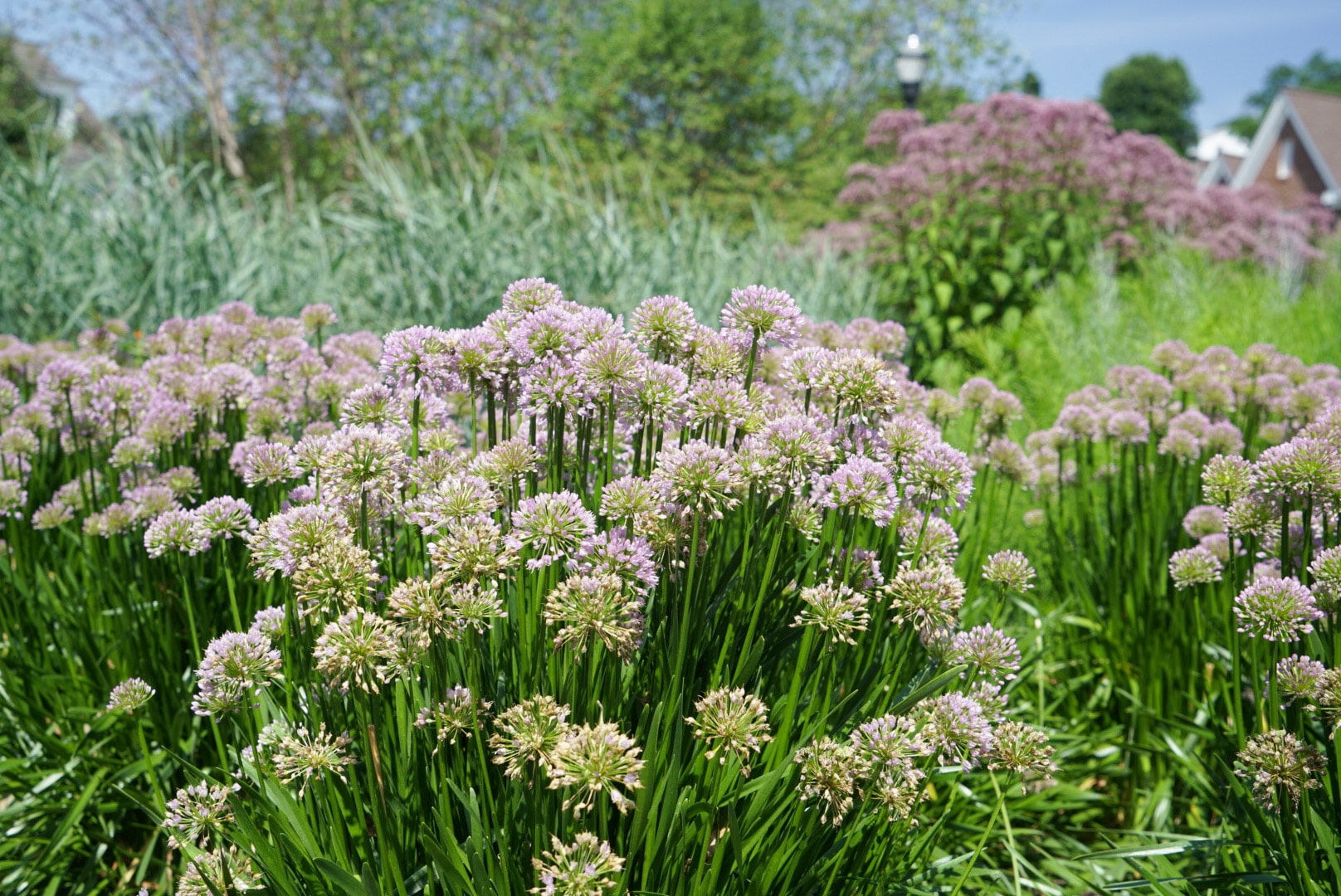 Summer Bed Care
Slow-release granular plant fertilizer that is applied again with summer pruning. We apply an industry-standard mix of nitrogen-phosphorus-potassium that serves all plant types well, encouraging a fast start each spring while giving plants a boost during stressful summer months. Select weeding may also occur with pruning and bed care occurrences.
Fall Turf Care
Keeping your lawn green and healthy is year-round work, and fall turf care is the way to make the most of it. Our mechanical fall turf care processes set the stage for brilliant spring growth by targeting not just the grass, but the soil below. Core aeration, overseeding and dethatching all work to help air and water flow more freely through your lawn, helping to create a picture-perfect lawn that is at its best in all seasons.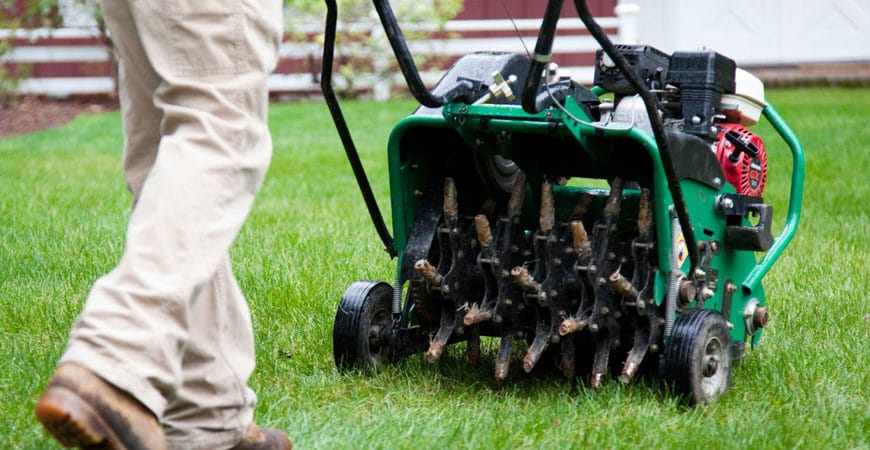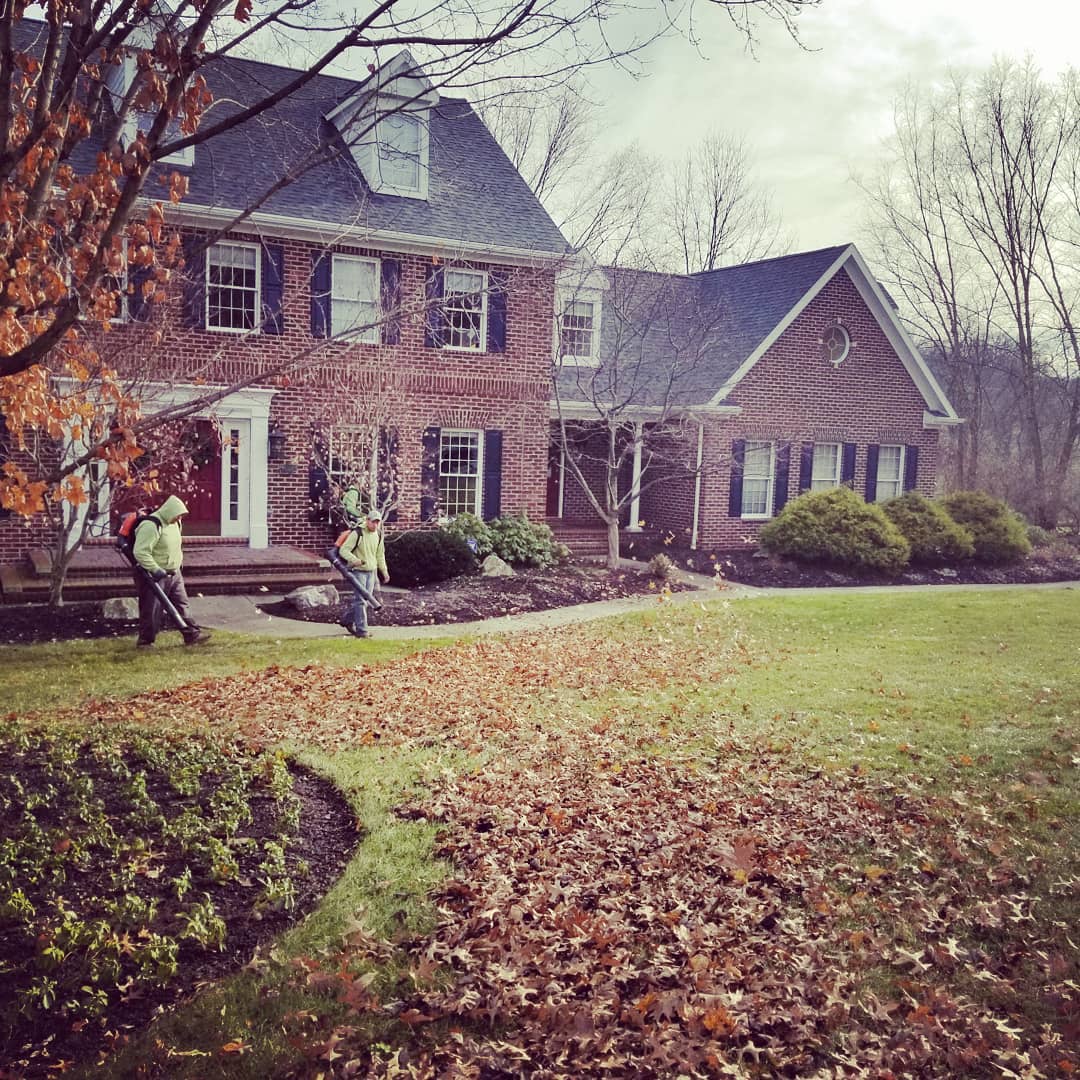 Fall Cleanup
Starting a new growing season the right way means finishing the previous season the right way. Fall cleanups provide leaf cleanups, the removal of expired perennials and ornamental grasses & general cleanup of other landscape debris. This service is especially important in turf or garden applications, where matted leaves can damage a lawn or perennials if left to rot throughout winter.
Additional

Services

Take your Enhancement Program to the next level with these optional landcare services. Reach out to see which services are right for your outdoor living spaces.