Perhaps more than weather, pests and disease, deer present some of the greatest challenges for keeping a home landscape healthy and undisturbed.
As the pressures of habitat loss and urban sprawl continue to press into formerly wild areas, homeowners increasingly find that deer are a persistent presence in the landscape. In Pittsburgh, deer populations are great and their comfort with people increases as development increases around them.
It is important to note that there is no such thing as a plant that will be safe from deer in all conditions. The more their habitats decrease, the more likely they are to explore previously unattractive food options. Food preference can be affected by the availability (or lack of) more palatable options, seasonal availability, weather conditions and their nutritional needs.
That's not to say that deer are an impossible problem. Selective planting can be a great alternative to unsightly fencing and expensive repellants. Lucky for homeowners, there is a wide range of deer-tolerant plantings that fit any range of uses or spaces in the landscape. When combined with seasonal fencing and repellants, a deer-tough landscape can be created for any home.
Browse our selection of deer-tolerant plants below, and find out which might be right for creating resilience in your landscapes.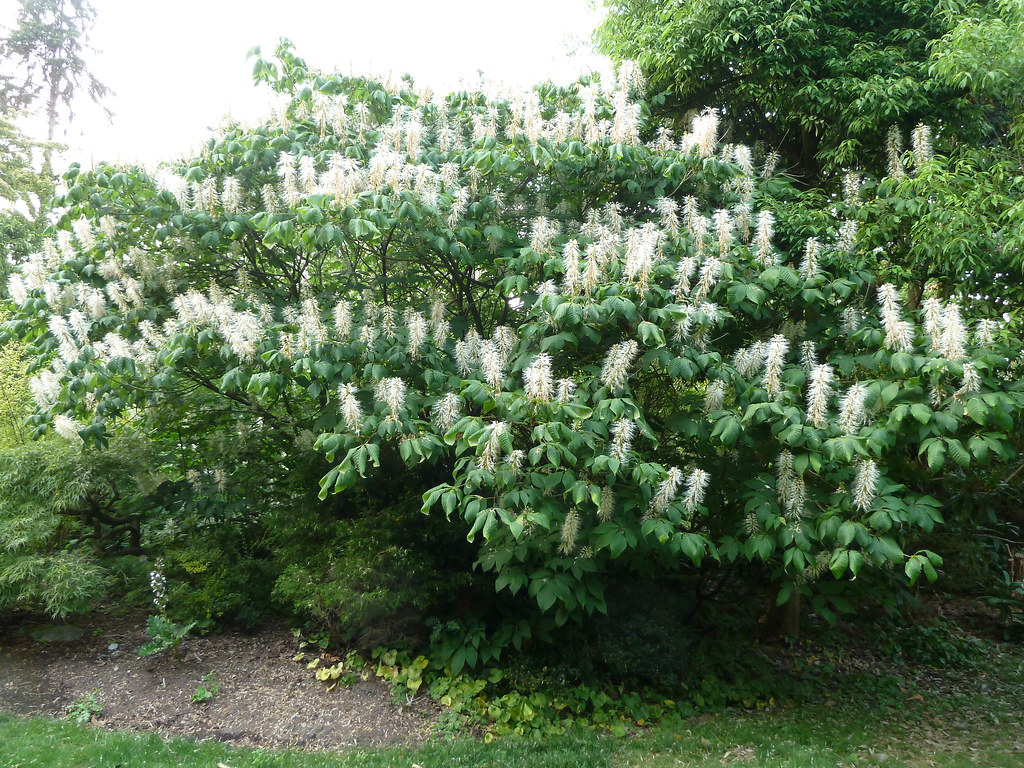 Bottlebrush Buckeye (Aesculus parviflora) are large deciduous shrubs that are ideal for heavily shaded areas. The huge white flower panicles bloom in such great quantity that these plants are considered to be one of the best flowering shrubs for shaded areas. They can grow to 12 feet with a slightly wider spread at maturity.
Often used for lining driveways, structures or dividing properties, their size allows them to be used as natural fences. The large flowers are attractive to butterflies, making them a perfect addition to a pollinator garden or naturalized area.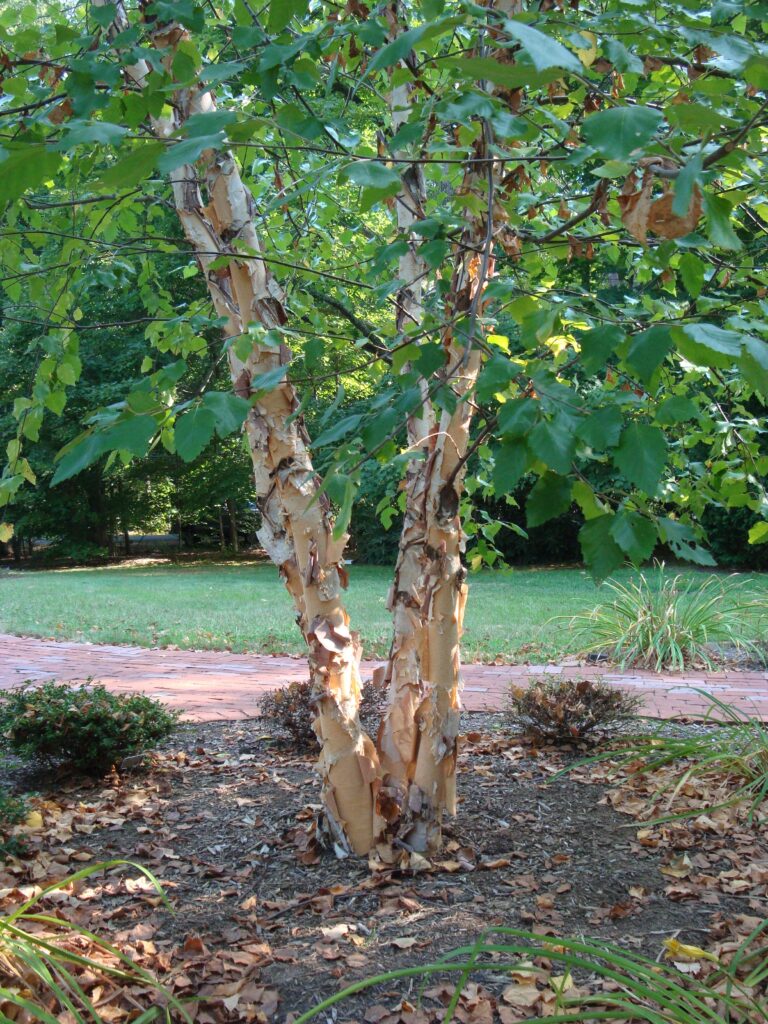 These are fast-growing trees that are coveted for the peeling bark. The outer layer can be anywhere from a salmon color to brown which exfoliates to reveal a glistening white interior. These trees can be grown either with a single trunk or multi-stemmed, depending on the desired shape.
River Birch's tolerance of wet soils make them an ideal option for low spots or to absorb water from natural springs. They are a beautiful addition to pond or river banks. The peeling bark brings winter interest to any landscape.
River Birch has the highest possible deer resistance score for trees. Birch produces an extremely strong flavored sap that deer tend to find unappealing.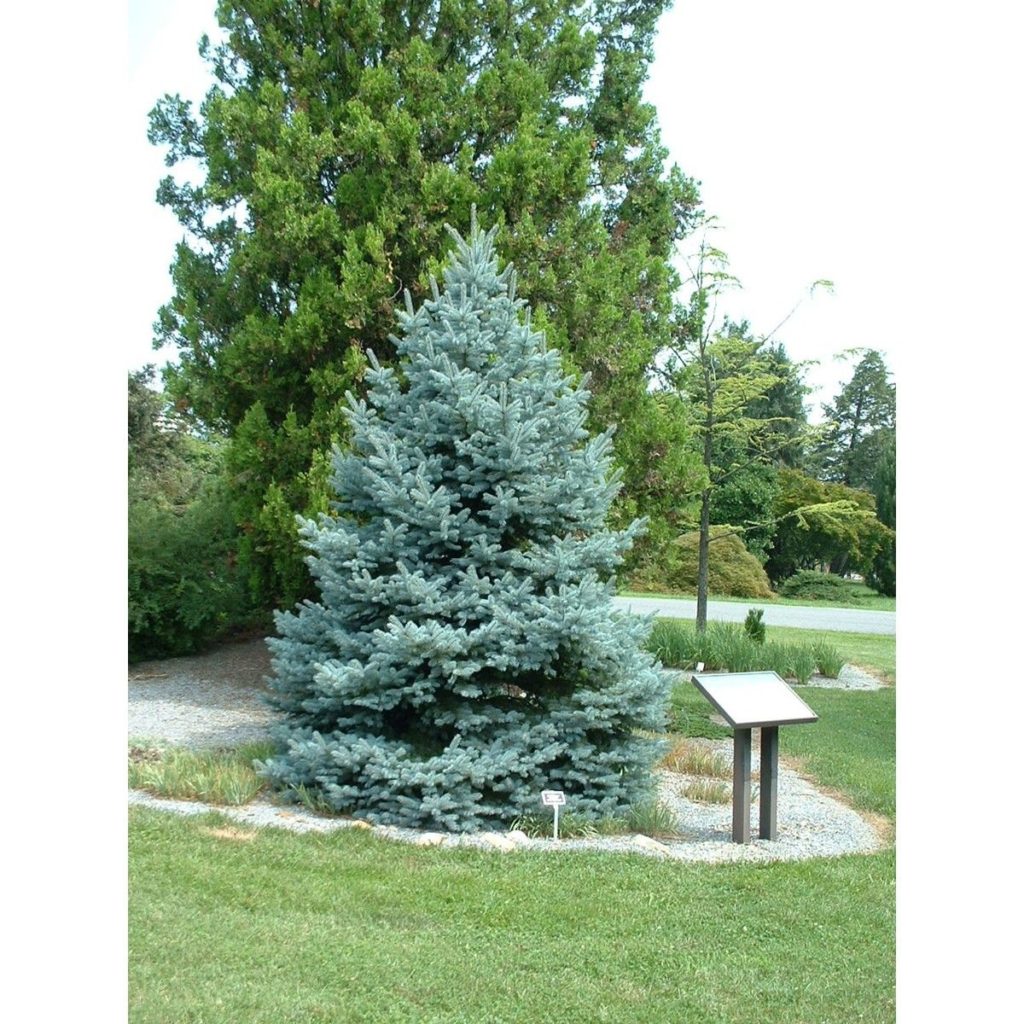 Blue Spruce are evergreen trees that can grow up to 60′ or only 15′ in dwarf varieties. The foliage is densely packed, giving the tree a thick, full appearance. The silvery-blue needles will help the trees to stand out among other green foliage and looks striking under a fresh coat of snow. Native to the Rocky Mountains, Colorado/Blue Spruce are well suited to hillsides or shallow, rocky soils.
The fullness of the branches make them effective for fencing, providing plenty of privacy. The are often located in the corners of fences or in front lawns as focal points.
It's not hard to imagine why deer don't like chewing on the sharp prickly texture of evergreen needles. The strong aroma of evergreen trees can also serve as a taste aversion. Monitor these trees closely for canker or needlecast, as they may require several courses of treatments to prevent against thinning foliage and/or plant death.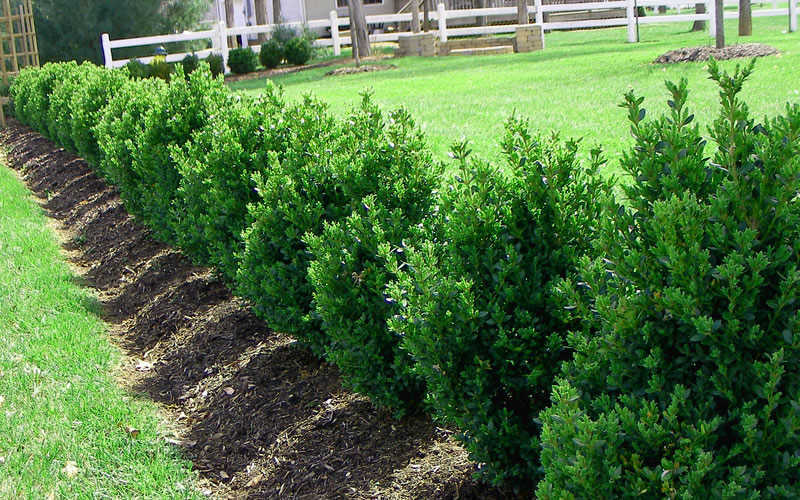 Boxwood are small shrubs with extremely dense foliage that are often used for hedging or small focal points. They are able to tolerate heavy pruning and can be formed into shapes and are commonly used in formal landscaping. Three common varieties of Boxwood include 'Winter Gem', 'Wintergreen', and 'Green Mountain'.
Boxwood produce alkaloids and an aroma that deer tend to avoid, making them ideal foundation plantings and great evergreen specimens in the deer-tolerant landscape.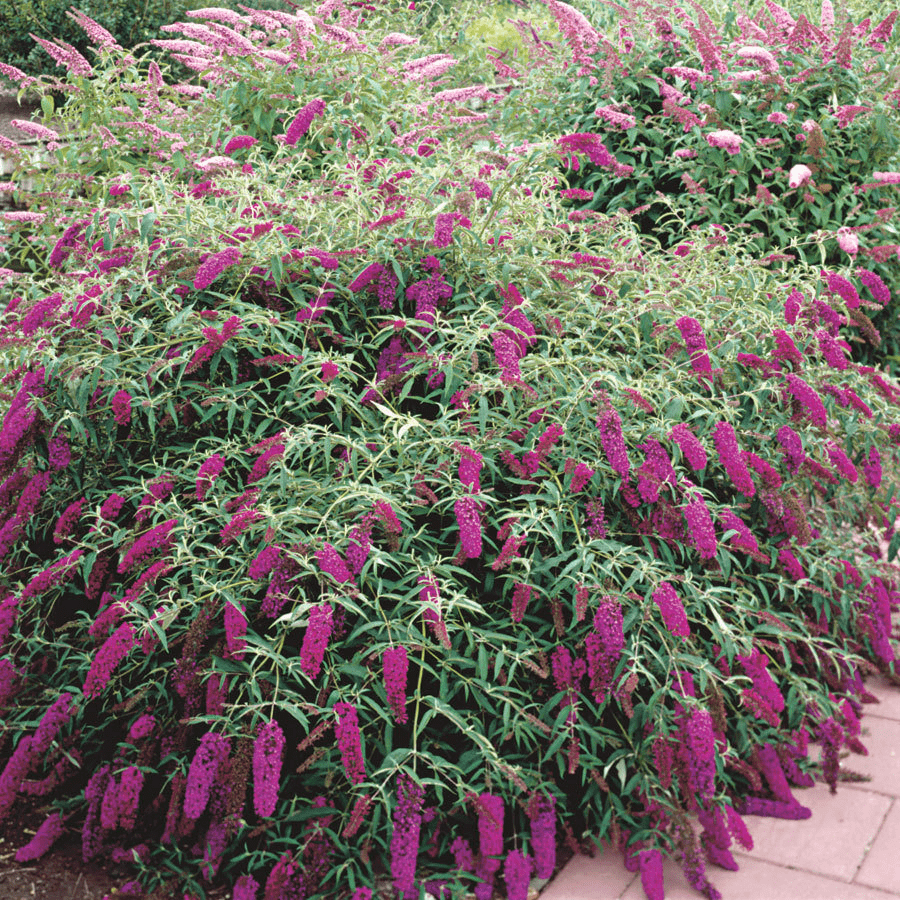 Butterfly Bush are a family of large deciduous shrubs with an abundance of foliage and flowers ('Royal Red' shown above). The stems are long, thin and arching with flower panicles at the end of each stem. The fragrant flower clusters can grow up to 14″ long and are very attractive to butterflies, as the name suggests. The long-lived flowers are magenta or purple and bloom from June to September.
These shrubs are perfect for summer-long interest because of the long-lived and plentiful blooms, making them ideal for pollinator gardens or along barriers or fences. The flowers can be harvested and displayed in vases.
There are several parts of these plants that deer find unappealing. The long arching stems are woody and hard, while deer prefer juicy, green shoots. The foliage has an odd, felty texture that deer do not enjoy.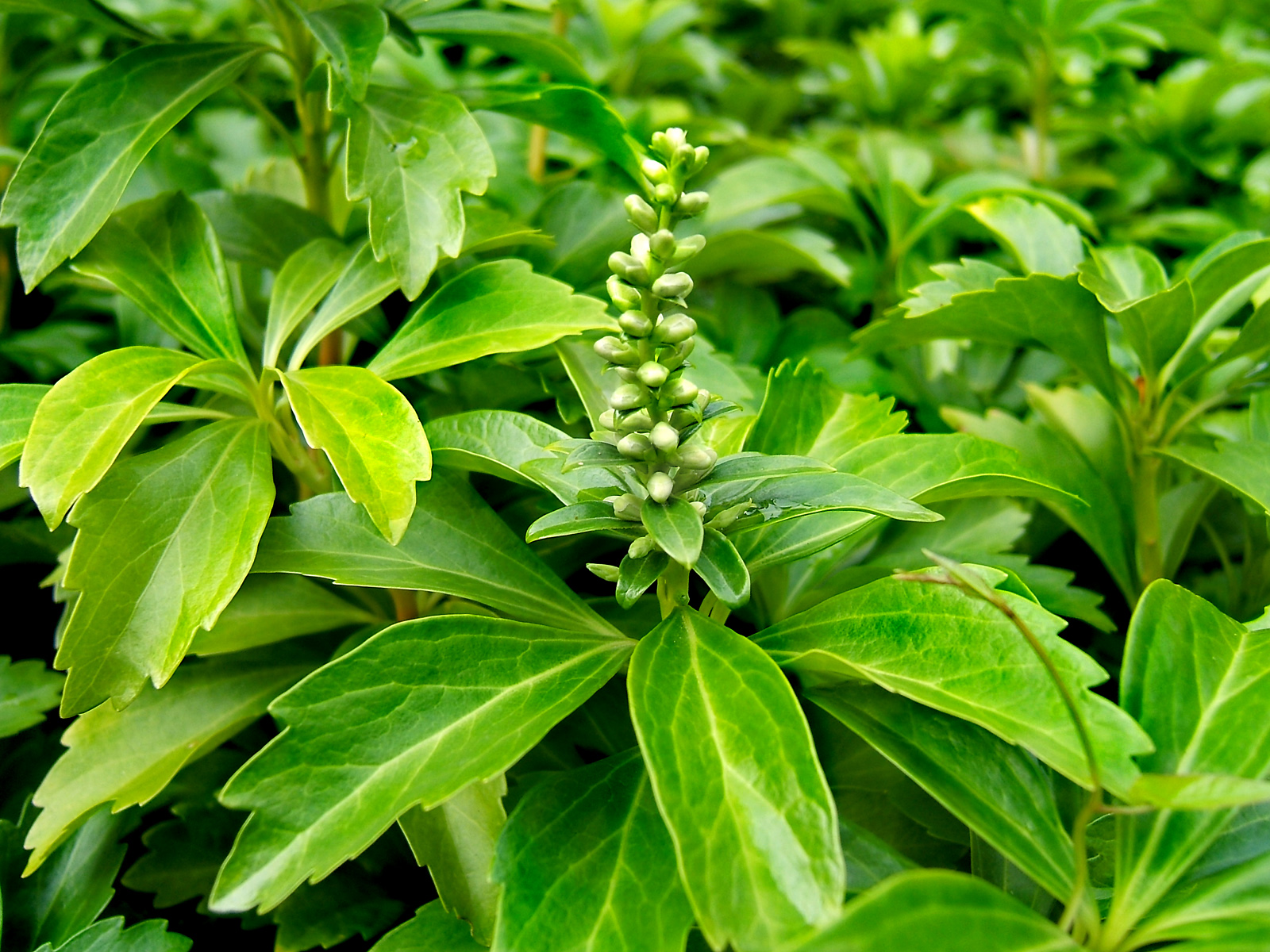 Pachysandra terminalis are very popular evergreen groundcovers. They produces small white flowers in the spring, though the focal point of this groundcover are their dense, resilient leaves. Pachysandra have green and soft stems, rather than woody, rigid stems which are often found in other groundcovers. If overcrowded or left un-pruned, pachysandra will develop a woody and unattractive appearance over time.
Pachysandra can often be found under trees and shrubs, along walkways or along banks and hillsides. They are a great low-maintenance way to fill in bare spots in a landscape, as weeding and watering are rarely required.
While the small flowers are ornamentally insignificant, they are spikey and deer do not like the texture. An added benefit of a deer-resistant groundcover, disease-carrying ticks are less likely to be found lurking in the foliage.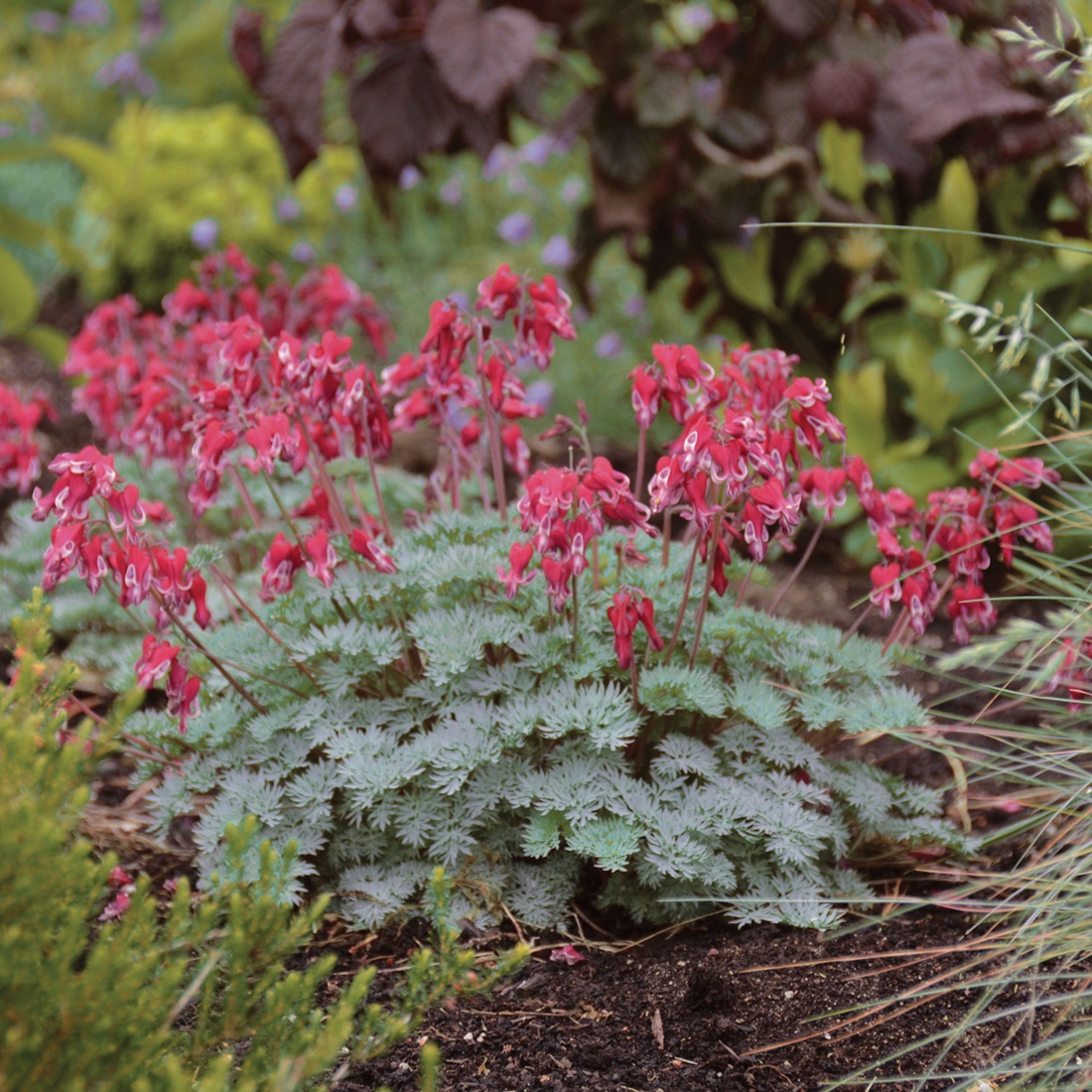 Bleeding Heart are showy, low-maintenance native wildflowers. These perennials feature grayish-green foliage and drooping magenta flowers that rise above the body of the plant. The flowers are drooping and heart-shaped. A single petal emerges from the rest of the flower that resembles a drop of blood, hence the name. The unique flower shape can make for beautiful dried and pressed flowers.
Unless they want a stomach ache, deer usually avoid these poisonous wildflowers.
The light at the end of the long winter tunnel, Lenten Rose are late winter to early spring blooming perennials, even in the presence of snow. They may only grow to 1.5′ with large cup-shaped and slightly tilted flowers. The flowers can be pink, purple, white and occasionally spotted. The complementary dark green foliage may remain evergreen in mild winters.
All parts of Lenten Rose are poisonous.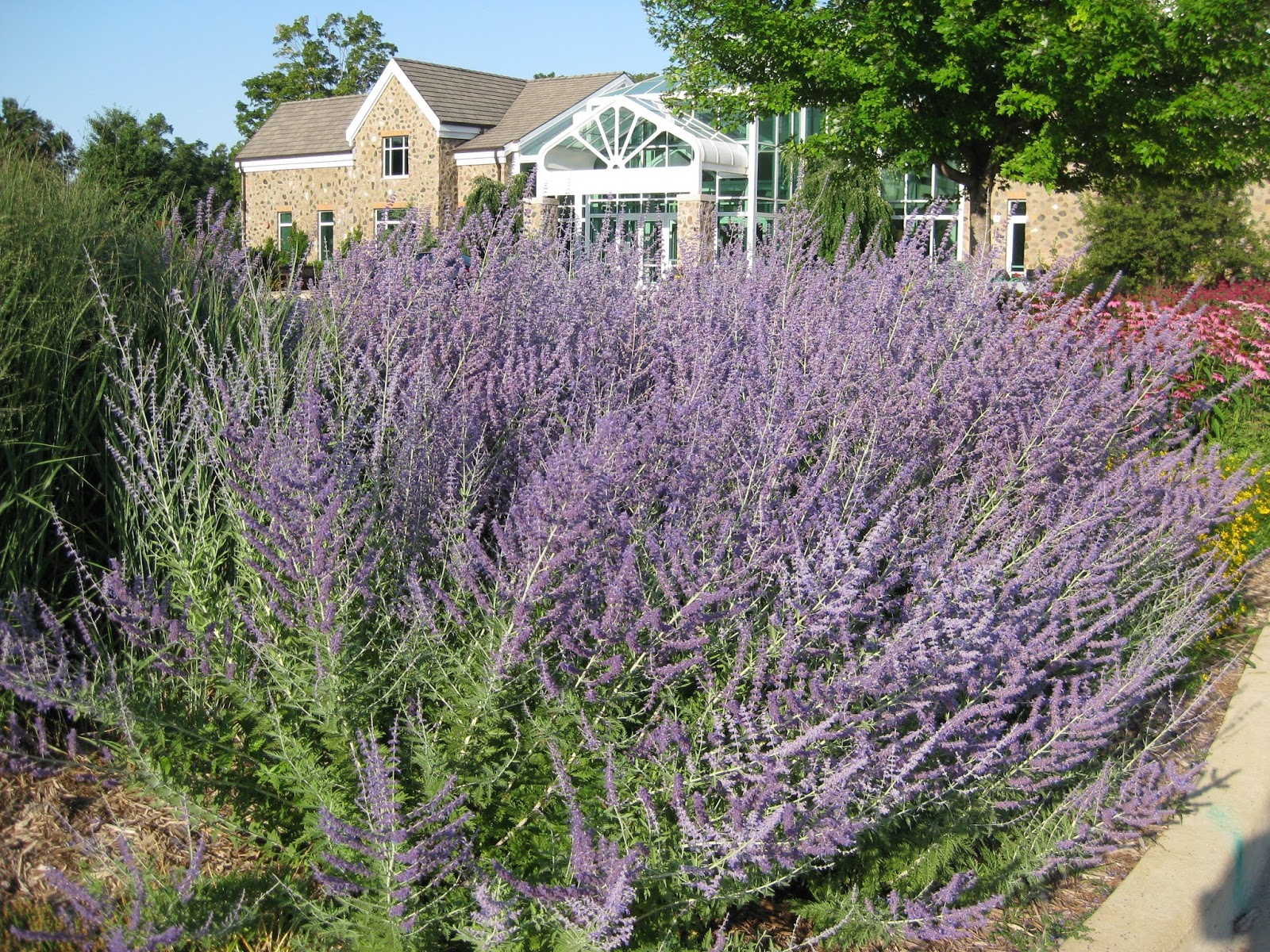 A great low-maintenance perennial, Russian Sage is a hardy, drought-tolerant plant with long-lived blooms at home in a variety of gardens. Its nearly year-round interest makes it a wonderful addition to the perennial garden, one requiring very little maintenance to thrive. The long-lived blooms are a vibrant purple for the growing season, but the interest remains throughout winter when the stems turn a striking white.
A member of the mint family, the fragrance is too strong to be palatable for deer.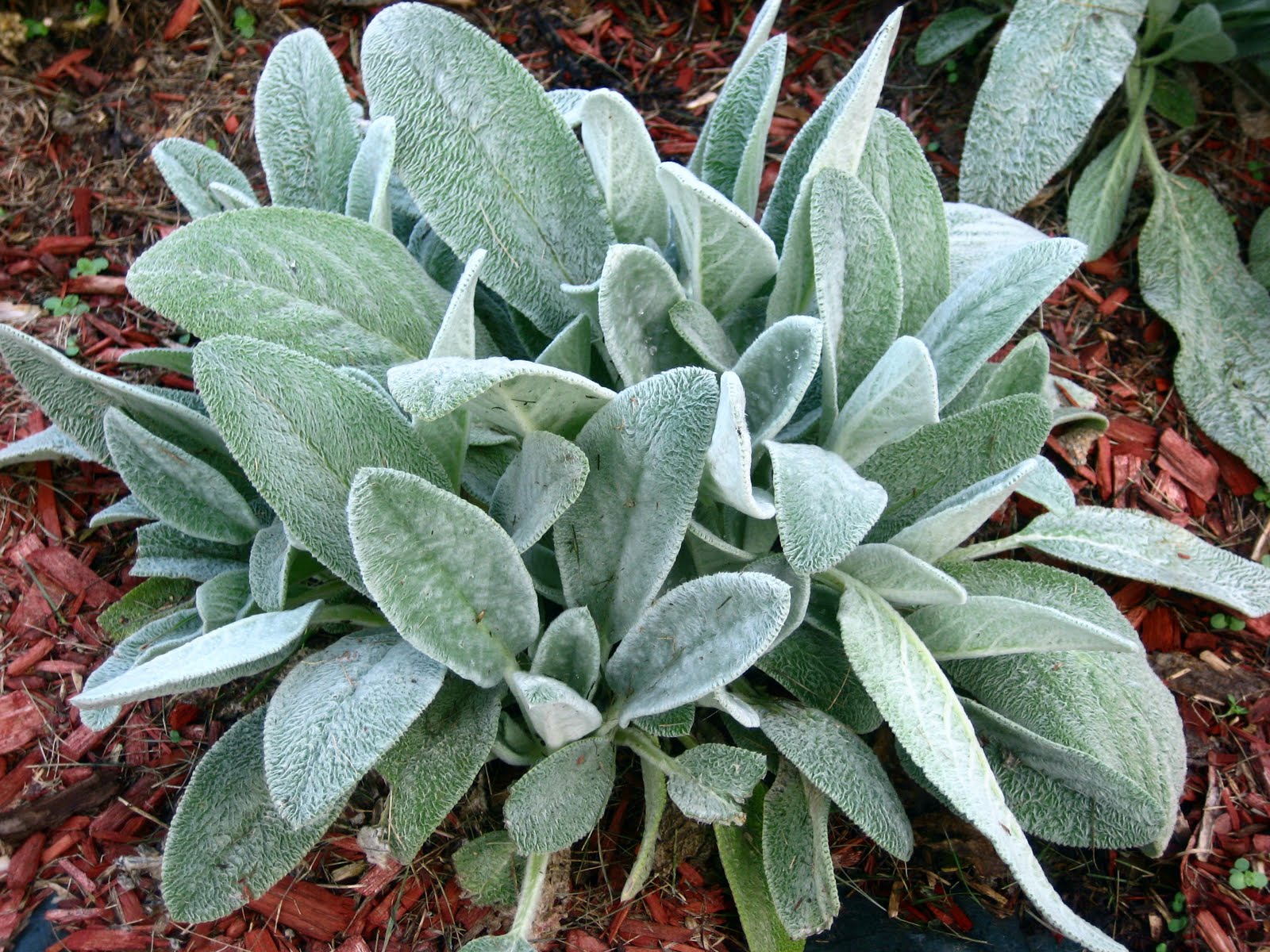 Lamb's Ear (Stachys byzantnia) are mat-forming perennial groundcovers that bring interest with their foliage rather than flowers. The thick leaves display silvery-blue tones and are covered in tiny soft hairs. They can be tolerant of drought, dry and rocky soils, and air pollution. Unlike other groundcovers, Lamb's Ears require full sun in order to avoid rotting.
Lamb's Ears are attractive in rock gardens and along borders. They can be used as groundcover in areas with poor soils in which other plants find it hard to grow. The texture and interesting color of the foliage pairs well against dark backdrops.
The soft velvety texture of the leaves are a favorite among children, but disliked by deer and rabbits.
Does your landscape have a deer problem?
Request your free consultation today. We'll help you search for the best deer-resistant plants to keep your landscape healthy and full.