Landscaping and home value go hand-in-hand. A sharp landscape will boost your home's curb appeal. It will also boost your property value.
But by how much?
There are a few ways to increase the value of your home with landscaping and outdoor elements. Some are worth more than others. Maximizing your home value with landscape elements takes a combination of design, maintenance and practicality.
Is the investment worth it? Big projects always seem daunting, but a healthy, vibrant landscape can be worth much more than the cost to install it.
So, What's It Worth?
Estimates vary on the benefits of landscaping and home value, but a survey by Turf Magazine estimates that the right landscape can increase property value by up to 12 percent.
Data from research conducted in Greenville, South Carolina, showed that home price premiums increased 6 to 7 percent for home landscapes that were upgraded from good to excellent and 4 to 5 percent for an upgrade from average to good. By combining these data, the value added by a landscape upgrade from average to excellent increases a home value by 10 to 12 percent.
Twelve percent may be attainable, or even beatable. Other studies conclude that home value can increase by up to 15 percent when the landscape design is done well. Given that most in the industry recommend 10 percent of your home's value be reinvested in the landscape, the gains are clear.
Of course, the highest returns come from the most thorough projects.
The greatest value comes from a thoughtful landscape design and mature plant life that exhibits long term care of the home. Proper design isn't just a scattershot garden of shrubs and some annuals, though. It takes a selection of healthy, robust plants that are suited to the climate zone and suited to their place in the landscape. Healthy turf is a must, and maintenance that demonstrates regular care of the property is essential, too.
Longer term, a landscape that is conceived and installed as an entire concept creates the greatest impression. Staggering your installation staggers your costs, but the design is best created with the whole property in mind.
Curb Appeal is The First Impression
As we say in our Landscape Design Section, "Your landscape is your home's first impression."
This is true for your guests, or, potential buyers. A landscape design that is thorough, thoughtful and properly maintained sets the tone for the rest of the house.
After all, what good is a finished basement to a buyer who's first impression is a patchy lawn and a scattering of Boxwood? Is the backyard any place for gatherings with no patio, plants or privacy?
An inviting home needs an inviting landscape. Your guests (or potential buyers) will feel it, even if they don't specifically look for it.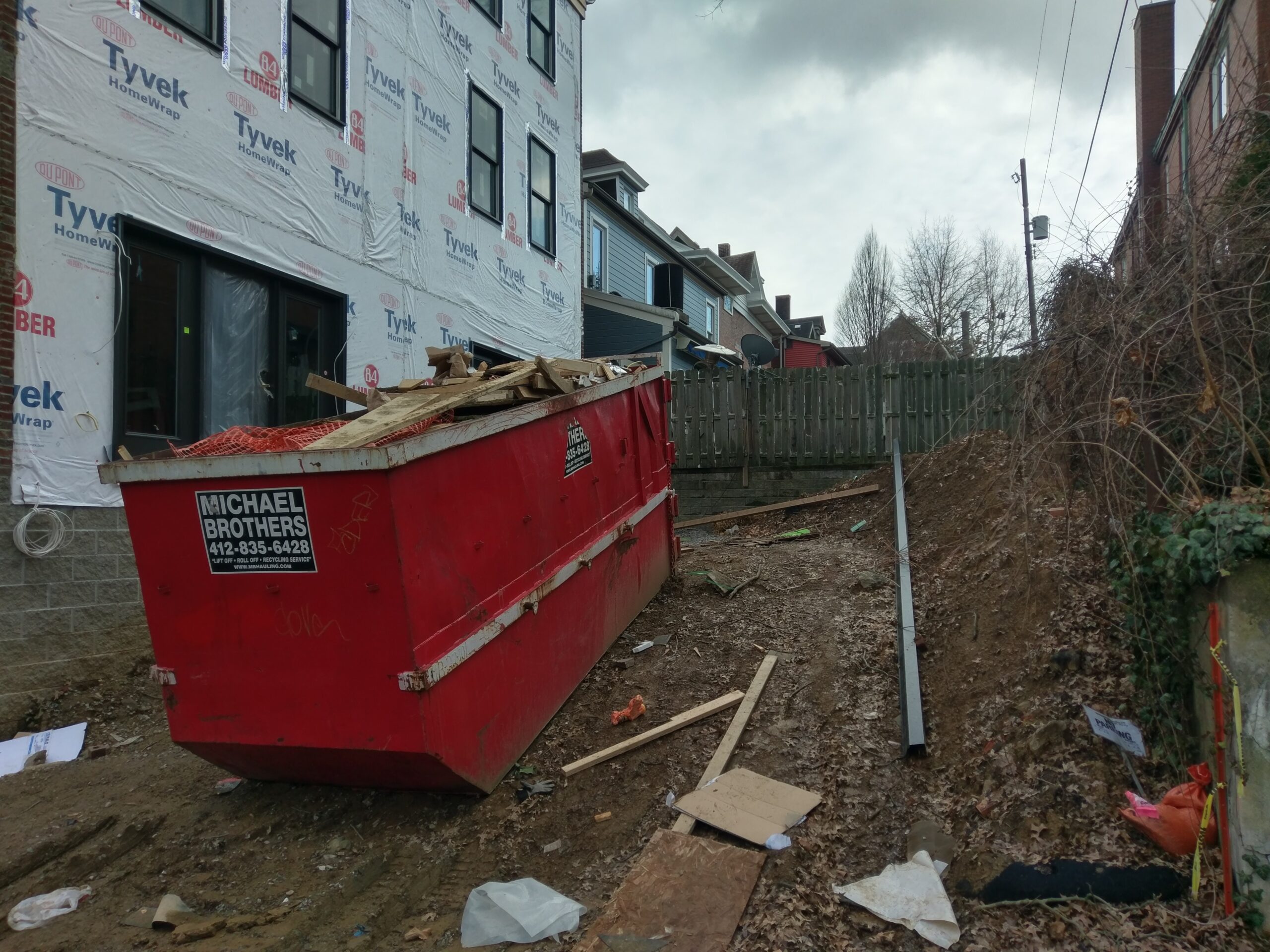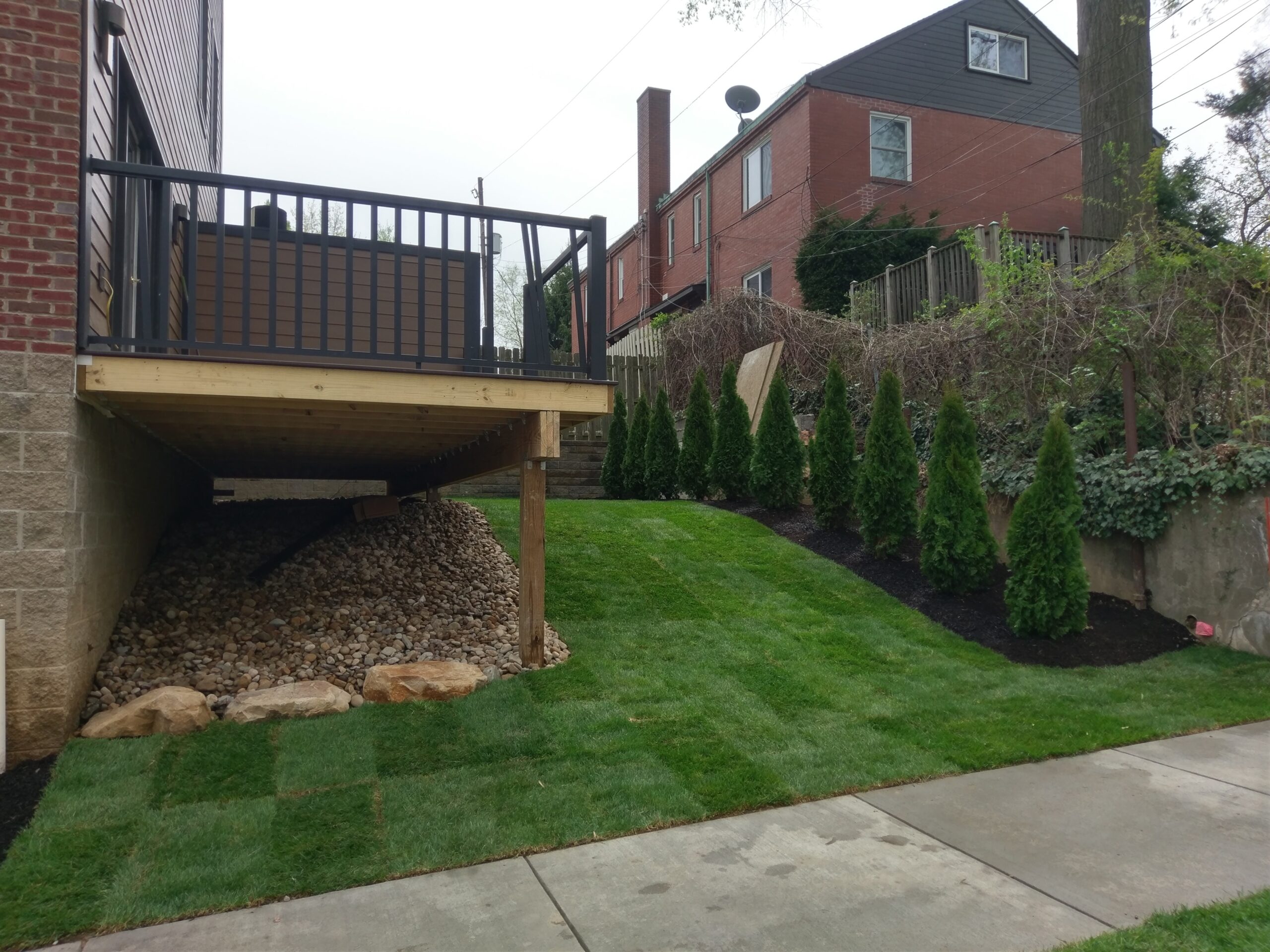 Long-Term Growth is Good For Plants, Too
If you're looking to move your home on the market or increase your equity in it, you know it's done with the big picture in mind.
Long-term growth is good for your landscape, too.
A well-thought-out design that sustains itself and makes room for plants to reach maturity is best. Plants and trees won't reach maturity without the right care. It's a sign to buyers that the home is cared for inside and out.
In urban or suburban settings, inviting nature into the picture can be a tall task. The landscape is the obvious place to create a natural setting, even if in a busy neighborhood. This requires careful planning and a landscape design that suits your property and its region. However, the visual impact of a mature, naturalized landscape can't be overstated.
Which Elements Bring the Greatest Return?
Big features bring big returns, but are they worth the return on investment?
While outdoor dining, fireplaces and gathering areas are certainly landscape trends of the moment, it doesn't take tens of thousands of dollars to make an instant impact in your yard.
In fact, landscape basics create the greatest value.
A 2018 study by the National Association of Landscape Professionals and National Association of Realtors studied the top landscape value trends of the year. The survey is a deep dive, but among home buyers and sellers, the message is clear: the basics count.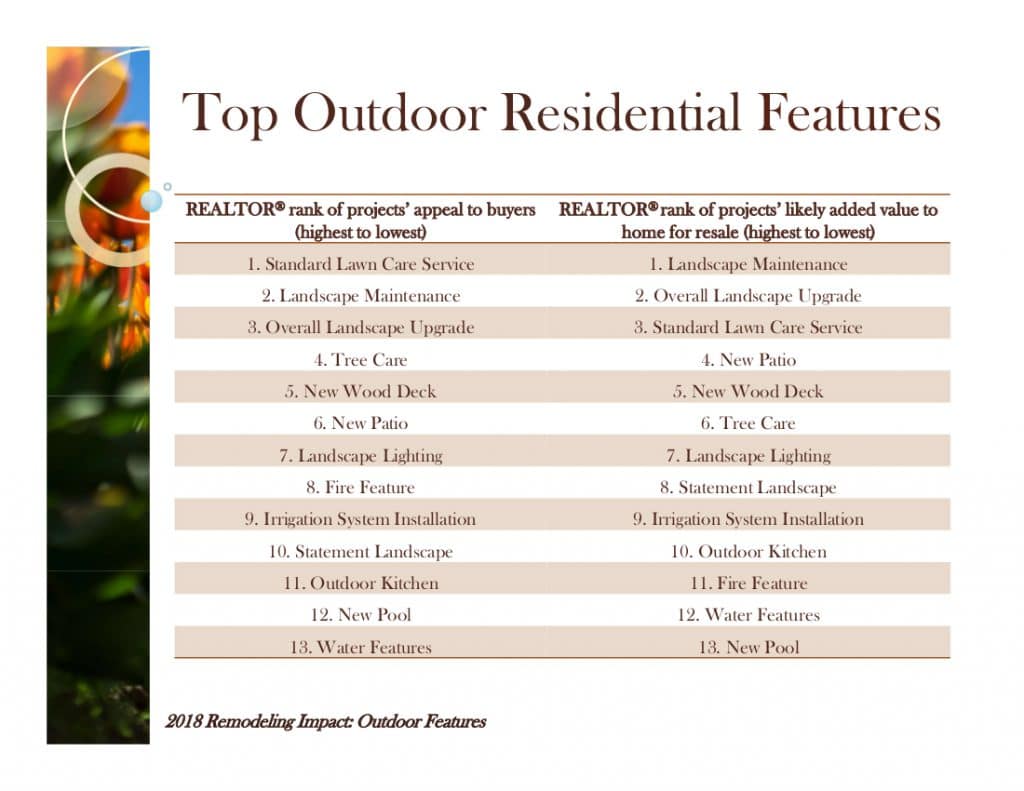 While specialized services can be appealing, the foundation of your landscape design lies in the big picture. A thoughtful landscape design based on longevity and naturalized design elements makes any pricier features blend seamlessly into the picture.
Ready to get started?
Landscaping and home value should serve one another. If your home isn't reaching its full potential due to a neglected landscape, a landscape design plan is the place to start. Our design team can review your property, create a total landscape concept and recommend maintenance practices to serve your new installation for the long haul.
You can schedule a landscape consultation at the link below, or check out other entries in the Sylvan Gardens Landscape Blog for even more inspiration.