For most landscaping companies, the early season isn't just time for spring cleanups and new hires — it's also time to start planning for the year ahead. And before our schedules fill up, you'll want to start think about the 2018 landscaping trends you'll want for your home this season.
It's tough to consider your lawn and landscape when you've still got to scrape your windshield every morning, but now is the time to plan ahead. In this blog, we'll look at the top 2018 landscaping trends as predicted by contractors and green industry groups, and help you to lay the early groundwork for your home this season.
Pollinator Gardens
For years, populations of bees, butterflies and other pollinating insects and birds has been on a sharp decline. Some formerly-common bumblebees even received endangered species designations in 2017, a nod to the increasing loss of these pollinating insects.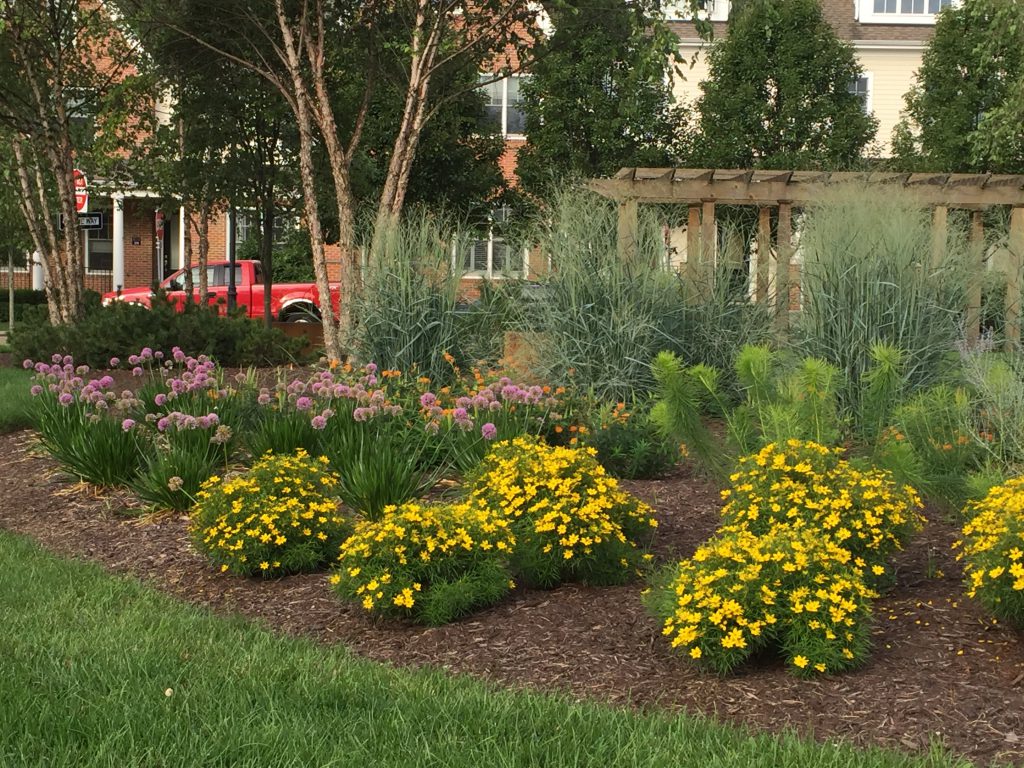 While pesticide use and continued land development are much at fault and hard to contain, homeowners have begun doing their part to buoy those populations with their landscapes.
Pollinator gardens, which make use of plants that attract these insects and birds, are easy to install and can help guard against population decline in bees. This landscaping trend has been growing for a number of years, and looks to remain popular again in 2018.
Many common plants in pollinator gardens are native to the Northeast. Catmint, Caryopteris, Lantana, Beebalm, Salvia and other perennials make for showy, fragrant gardens that are naturally suited to the climate.
Low-Maintenance Installations
While everyone wants a lush garden or striped lawn, keeping up your landscape is no small task. Depending on your choice of plants, your landscape can quickly become a maintenance headache.
These low-maintenance installations became popular in the western United States in recent years, as prolonged drought limited water resources and placed stress on turf and gardens.
While we in the Northeast have no such rainfall problem, we can still benefit from low-maintenance practices.
A great way to reduce the time spent keeping up is to install plants that are naturally low-maintenance. Evergreen plantings reduce the need for spring and fall cleanups, while the use of groundcovers like pachysandra and vinca vine can reduce lawn areas that require weekly mowing and expensive fertilization treatments.
Natural earth elements like wood and stone – often referred to as "hardscaping" – also provide permanent features that don't require the constant upkeep of some lawns and gardens.
Natural Materials
Those hardscaping elements aren't just great for conservation — they're also becoming a great aesthetic addition to many new landscapes.
Stone elements require little-to-no maintenance, and offer a permanence in the landscape that is a great contrast to constantly-changing plant material. The use of stone, concrete and wood elements also offers an opportunity to increase your usable outdoor space. Outdoor kitchens, firepits and patios offer outdoor gathering areas and complement your planting designs.
These durable design elements aren't just great for homeowners. Commercial properties are also benefiting from the increased use of natural elements for outdoor gathering spaces. Younger people in the workforce seek out companies that make use of outdoor space for meeting, working and break times.
Using these elements to offer fresh-air gathering spaces are a great way to increase your property value and maximize your time spent outdoors.
More Popular 2018 Landscaping Trends
In addition to the 2018 landscaping trends listed above, the green industry also expects to see increased popularity in:
Naturalized, "Native" Plantings | Plants that naturally occur in the region where they're planted are better able to thrive.
Purple Plants and Vegetable Gardens | Pantone's Color of the Year is a great option in vegetable and perennial gardens.
"Community" Plantings | Planting in groups allows for different species to connect and makes your garden dynamic.
Privacy Plantings | The use of plants for natural privacy replaces fencing and walls.
Winter Interest | Colorful landscape elements that provide seasonal interest during the non-growing months.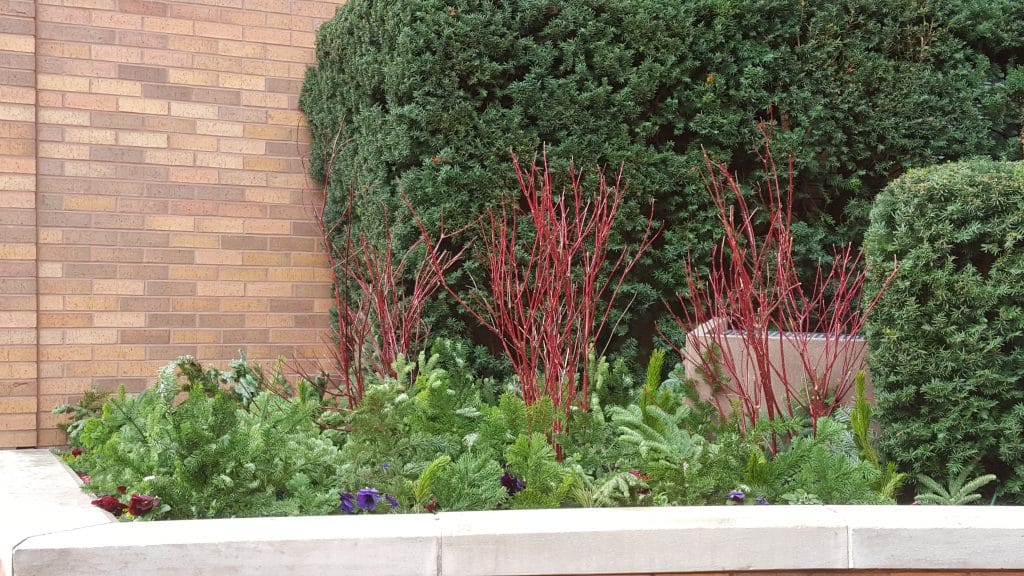 Feeling Inspired?
Sylvan Gardens is now scheduling design & installation jobs for 2018, and our book is filling up fast. If you've got plans for your home or office, contact us today. We offer free consultations, and can help you to create an outdoor space that makes the most of these 2018 landscaping trends and any other ideas that will bring your landscape to life.